Go Play Week May 1st - 5th
The Wilderness Golf Club is committed to growing the game for golfers and enhancing the business of golf for all people throughout the Lake Jackson Community and surrounding area. That's why we've created a blockbuster week of golf events in what may be our biggest and funnest initiative.
Welcome to Go Play Week, the official banner under which we've lined up a number of exciting golf events you can choose from and participate in at The Wilderness Golf Club.
From May 1 through May 5 there will be a collection of specific, golf-centered events designed to bring more golfers to The Wilderness and into the sport. The week is an unmatched opportunity to acclimate new golfers to the game and build a brighter and more participative golf's present and future.
Throughout the weeks and days leading up to May 1, The Wilderness Golf Club and media resources will draw attention to the initiatives we will undertake, from encouraging new players to come out and play to inviting seasoned, avid golfers to test the latest equipment.
Any golfer who completes a hole-in-one during the course of their round at The Wilderness Golf Club In Lake Jackson, TX (January-December) in 2017 will win a luxury vacation compliments of Vidanta Golf and SQN Escapes.
Click Here for Hole In One Details
"Tune-Up" Lesson Monday
Monday, May 1
15 minute complimentary "tune-up" lesson - Contact the Golf Shop to reserve your time at 979-297-4653 Ext.1.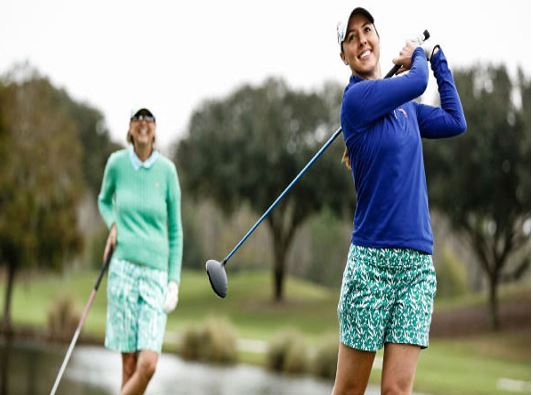 Bring a Beginner
Tuesday, May 2
Tuesday is the chance for brand new golfers to experience the thrill and challenge of the sport at The Wilderness Golf Course. It's the ultimate BOGO (buy one, get one free): Any new golfer accompanying an experienced player plays for free.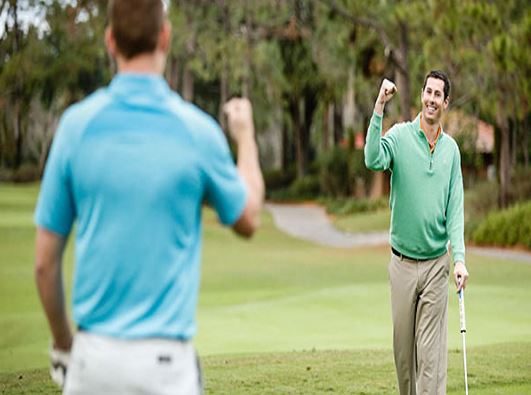 Women's Wednesday
Wednesday, May 3
Any Regular Paid Greens Fee/Cart Fee receives one additional Green Fee/Cart Fee complimentary for Wednesday May 3rd.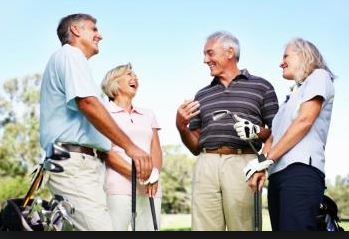 Test Drive Thursday
Thursday, May 4
Every golfer loves an opportunity to try out the latest gear, and Thursday's Test Drive is a chance for golfers to experience new demos and more. If your considering new equipment or just want to compare some of the latest technolgy please come out from 1:00pm -5:00pm and see how a custom fitted club can improve your game!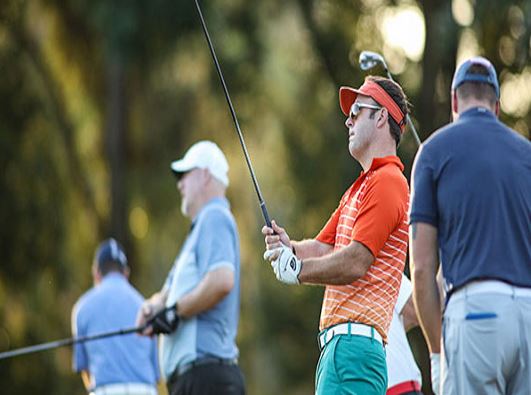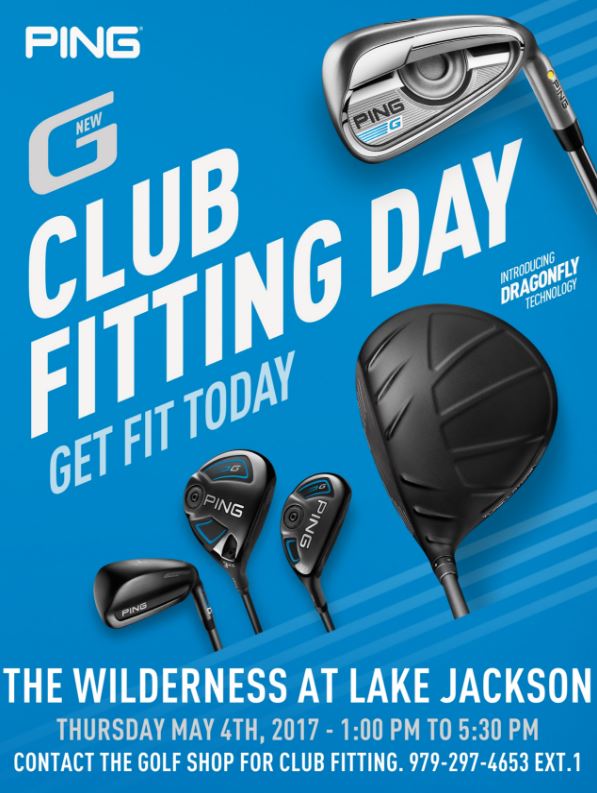 Family Golf Friday
Friday, May 5
Growing the game starts with encouraging young golfers to take up the sport. Family Golf Friday invites families to discover The Wilderness Golf Club and spend quality time together centered around the challenge, excitement and beauty of the sport. 9-hole & 18-hole specials. Kids Play Complimentary with Regular Paid Adult.