Rates and Reservation Policy
Rates
Weekdays (Mon-Thurs)

Rates

Resident Weekday 18-holes

$51

Area Resident 18-holes

$56

Non Resident 18-holes

$61

Military, Police, & Fire Special After 10am

$46

Twilight Special After 2pm

$46

Senior

$39

Junior walking

$24

Super Twilight Special After 4pm walk or ride

$30

Weekends ( Fri-Sunday)

Lake Jackson Resident

$61

Area Resident

$66

Non Resident

$71

Military, Police, & Fire Special After 12pm

$51

Twilight Special After 2pm

$51

Senior After 12pm

$46

Super Twilight Special After 4pm walk or ride

$30
Face Masks Required For Entry to Clubhouse and Bathrooms

All rates include cart fee with the exception of Junior rates.
Area Resident - Includes residents of Angleton, Brazoria,
Clute, Danbury, Freeport, Jones Creek, Old Ocean, Oyster Creek,
Quintana, Surfside Beach, Sweeny and West Columbia.
Dress Code
Shirts with collars and sleeves, slacks or golf shorts are considered appropriate attire. Tank tops, t-shirts, bathing suits, sweat pants, tennis shorts or other athletic shorts are not permitted.
Dresses, skirts/skorts, slacks, golf shorts and blouses are considered appropriate attire. Halter tops, tee-shirts, bathing suits, sweat pants, tennis dresses and athletic shorts are not permitted.
On-Line Reservation Policy
To ensure accuracy, please refine your search to the correct date and time range
♦ You will need a valid credit card to book a tee time and guarantee your reservation
♦ Tee Times may be made up 8 days in advance for Lake Jackson Residents & 7 days for all other play
♦ Tee Times can be made for a maximum of 4 players
♦ All fees are due upon arrival at the course
We do accept reservations for Twilight and Super Twilight.
Cancellation Policy
At least 24 hours notice must be given to cancel or make changes to a tee time. You may do this during daylight hours either in person or over the phone by calling (979) 297-4653. If the change or cancellation is not made within this timeframe, the credit card holder is responsible for all applicable charges and will be automatically billed a "No Show Fee" for all players booked under the reservation. Changes and cancellations may not be made on the website.
OUTINGS OF 12 PLAYERS OR MORE
May book up to one year in advance with a credit card
on file or with an applicable cash/check deposit
as well as a signed tournament agreement.
Golf Shop: 7:00am - 7:00pm
Deli: 7:00am - 7:00pm
Offices: 8:00am-5:00pm
Practice Range Hours of Operation
Wednesday
7:00am – 7:00pm
Last Range Balls sold 30 minutes prior to closing time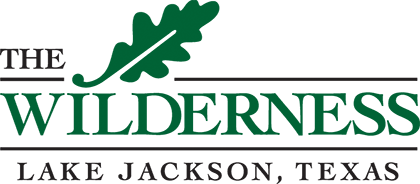 "The Wilderness at Lake Jackson transcends time and delivers guests back to the days when early settlers traveled from town to town in search of the next gold nugget."
---
501 Hwy. 332 - West PO Box 308
Lake Jackson, TX 77566
979-297-GOLF (4653)