Player of the Year Award
Player of the Year Award Points are awarded at the completion of each WGA Event. Players are awarded points as follows: 1st =10 pts, 2nd = 8 pts, 3rd = 6 pts, 4th = 4 pts, 5th = 3 pts, 6=2 pts 1 Pt for participation. 3 pays for skin/ctp. Major events points double. See results by entrance door on the side.
2020 Schedule of Events
February 8th Steak Open
March 11th Golfaholics - Wednesday Evening Scramble ( Every Wednesday)
March 21st Crawfish Open
April 25th & 26th Lion's Wilderness Open
April 27th thru May 22nd WGA Brazos Cup Qualifying (54 Hole Requirement)
May 29th-31st WGA Brazos Cup Matches (Wilderness 29 & 30)
June 1st - August 9th PGA Junior League
June 1 thru 4 Junior Camp 1
July 6 thru 9 Junior Camp 2
July 20 thru 23 Junior Camp 3
August 15th - 16th Match Play 2-person
September 4th Folds of Honor
September 26th-27th Lake Jackson City AM
October 14th Golfaholics Par 3 Challenge
November 21st WGA Turkey Shoot
November 23th-25th Holiday Junior Camp
December 8th Christmas Open House
December 19th WGA Par 3 Challenge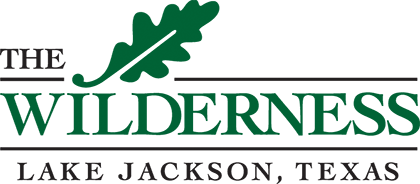 "The Wilderness at Lake Jackson transcends time and delivers guests back to the days when early settlers traveled from town to town in search of the next gold nugget."
---
501 Hwy. 332 - West PO Box 308
Lake Jackson, TX 77566
979-297-GOLF (4653)