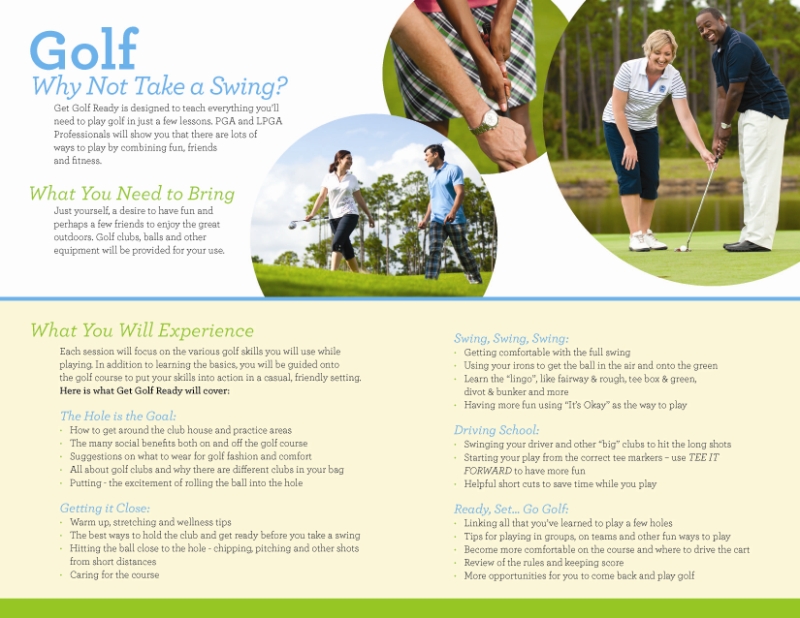 Learn:
An affordable five-lesson group instruction package at the price of $125 per person, which includes on-course activities during each of the five lessons.
Our PGA Professionals recommended the flow of instruction of skills to begin on the putting green and work back to the teeing ground. The fifth lesson would conclude with golfers playing 1-2 holes with on-course instruction.
Play:
On-course playing experiences in a casual yet structured setting using fun, skill enhancement formats designed for new golfers comfortable with playing and meeting golfers of similar abilities. PGA/LPGA Professionals will also serve as on-course mentors to help guide new golfers around the course.
Register:
Contact the golf shop at 979-297-4653 option 1 and mention the Weekday or Weekend Get Golf Ready Sessions you are interested in attending or email larymonte8802 Lary Monte is also available at (C) 979-583-8813. $125 per person for 5 Sessions.
Location:
All sessions will be at The Wilderness Golf Club.